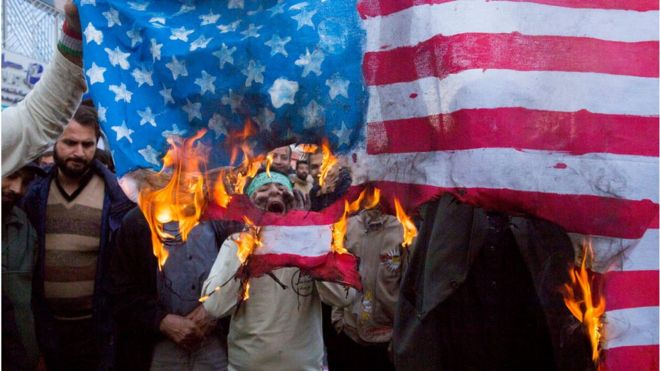 The Trump administration reinstated all sanctions removed under the 2015 nuclear deal, targeting both Iran and states that trade with it.
They will hit oil exports, shipping and banks – all core parts of the economy.
Thousands of Iranians chanting "Death to America" rallied on Sunday, rejecting calls for talks.
Iranian President Hassan Rouhani has vowed to sell oil and break the sanctions.
The military was also quoted as saying it would hold air defence drills on Monday and Tuesday to prove the country's capabilities..
["source=forbes]