Justin Robinson has had an incredible career in orange and maroon and set his place in history against Syracuse on Saturday night when he recorded his 8th assist on a pass to Isaiah Wilkins, earning his 548th assist to break Bimbo Coles' career mark.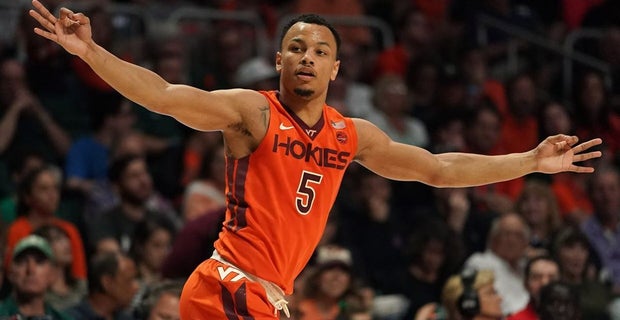 Robinson has put together an incredible career in Blacksburg and it is not over yet. Since his sophomore season, Robinson has been averaging 5 assists per game. He has continuously found ways to get his teammates open looks and his growth throughout that time has been incredible. Whether it was his no-look passes through the lane, his one-handed bounce passes to cutters, or his cross-court passes, Robinson has shown vision is one of his strengths and he has the skill set to match.
He has far more to his game than just passing, averaging double-digits throughout his career and forcing opponents to give him space. That shooting ability kept defenders honest and allowed Robinson to become one of the best offensive talents to come through Virginia Tech. There is not much he can't do and, as evident of his game tonight with a career-high 35 points, he can tear teams apart in so many different ways.
Put all of that together and you have a record-setting talent that broke the career record with over 10 games left in his senior season. Robinson has put it all together and set his place in school history. Justin has always worked to prove those who doubt him wrong and tonight was a further example that he should not be counted out. Robinson set his place as one of the best in Virginia Tech history.
["source=247sports"]